Our waters will meet proposes a science fiction narrative, which intertwines fragments of maritime mythologies with concerns around the possible consequences of deep-sea mining. Addressing the theme of colonialism, natural resource extraction and technological development, it will feature a film, a sculptural intervention and underwater listening sessions.

The project is the result of a residency in the Azores Archipelago between February and April 2022, presented in the 11th edition of Walk&Talk Festival.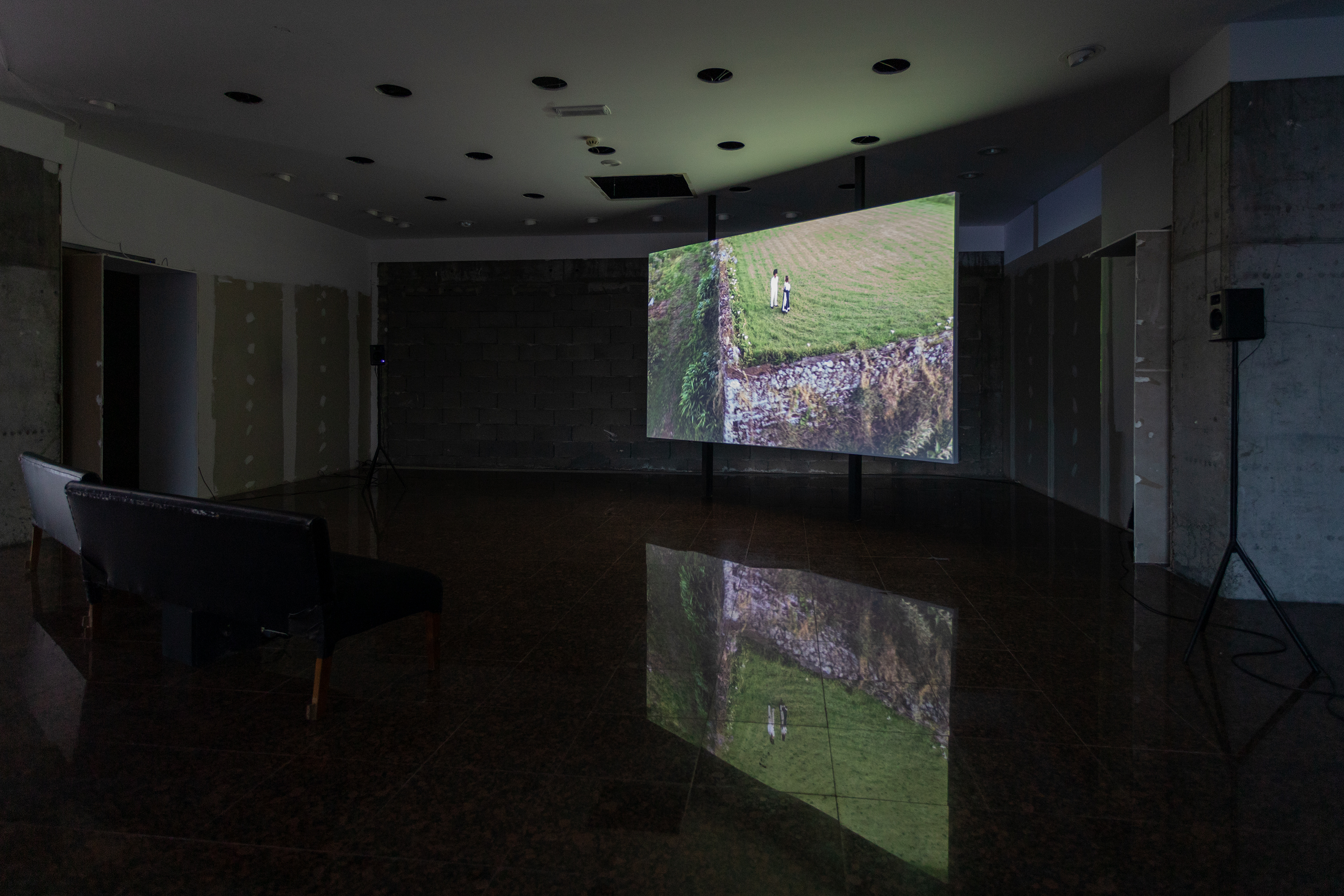 The film Deep Sea Rising, developed by Diogo da Cruz and Fallon Mayanja, introduces a series of stories and poetic reflections associated with different locations on the island of São Miguel, inviting us to reflect on the ubiquity of water and to look at the Atlantic not only as the place of origin of life, but also as a container of memory, a witness of colonial crimes.



excerpt


Deep Sea Rising, 2022
loop 4K video (colour and sound)
31 min (interspersed Portuguese and English subtitles)
by Diogo da Cruz and Fallon Mayanja, staring Lea Vajda and Margarida Andrade
Camera: Diogo da Cruz, Fallon Mayanja and Florine Zegers
Sound recordist: Daniel Door
Color correction: Afonso Mota

With a version of the song "Tanchão" by Maria Antónia Fraga (Esteves), performed by Joana Albuquerque Sousa

with the support of
Steiner-Stiftung München
Stiftung Kunstfonds/NEUSTART KULTUR

Special thanks to:
OMIC - Observatório Microbiano dos Açores
Best Spot Azores Dive Center
Termas da Ferraria - Palco Natural, Lda
Pico do Refúgio
Amigos dos Açores - Associação Ecológica - Gruta do Carvão
Solidaried'Arte Açores
Sara França
Azor Hotel
Bernardo Ferreira
And the whole team of vaga and Walk&Talk






The Wave Jumper, which was made from rubble and surplus material from past editions of Walk&Talk, depicts an alien marine life form emerging near the harbour, prepared to defend its habitat. Near the piece, at Piscinas do Pesqueiro, an underwater speaker was activated, playing sound pieces that reflect the process of the film's creation and will amplify the myth of an underwater civilisation.




photos by Mariana Lopes and Álvaro Miranda




Support:

Walk&Talk Azores
Steiner-Stiftung München
Stiftung Kunstfonds/NEUSTART KULTUR